View Articles While Inside Boulevard
Follow
From the bottom of your screen, click on the

button.
Search for a topic or article, then press Enter to view the Top Results.
Click to view a topic (videos have the following symbol included in the title: ֍).
To view the article in a new browser tab, in the widget, click

.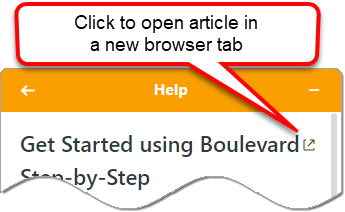 ---
To collapse the widget, click the bar in the upper-right corner of the widget.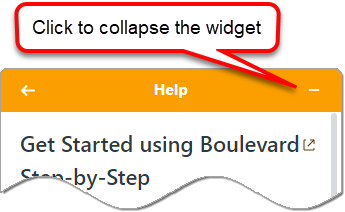 ---
To start a new search, click the arrow in the upper-left corner of the widget.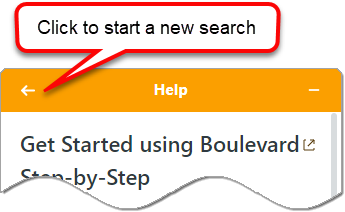 ---
Additional Information:
If you need additional help, click the Live Chat button or Send a Message if chat is not open.
---