View Help Articles While Inside Boulevard
Help articles can be viewed in the widget located by clicking the Help button from the lower-left corner of Boulevard or opening them full-size in a separate browser tab. If you need additional assistance, click the Live Chat button or Contact Us if chat is not open.
From the bottom of your screen, click on the

button.
Search for a topic or article, then press Enter (or Return) to view the Top Results.
Click to view a topic.
Tip: To view the article in a new browser tab outside of the Boulevard application, in the widget, click

.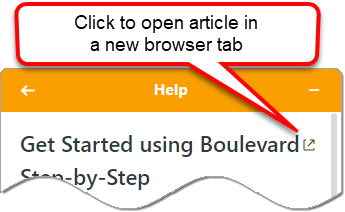 ---
Collapse/Expand the widget
Click the bar in the upper-right corner to collapse the widget. To expand, click
.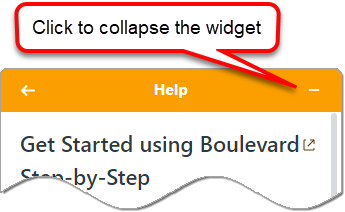 ---
Start a new search
Click the arrow in the upper-left corner of the widget to enter a new search term.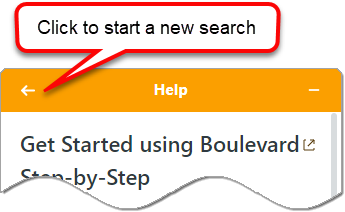 ---
Additional Information:
---